Dance outfit for professional use:
"canastera" skirt with two frills
stretch lace top
crochet shawl
brooch
flower
Made of crepe and lace. The skirt has two "canastera" style flounces, flared hem and it is fitted through the hip.
1. Choose the color
Choose the color for yout outfit from the colors available for the crochet shawl. We will make the ruffles of the skirt to match the chosen color. The shirt and the top of the skirt are always black. If you want to leave us your comments about the colors you would like to include in the ruffles of the skirt, you can leave us your note in the comment field. We will always contact you with a proposal before starting to manufacture your outfit.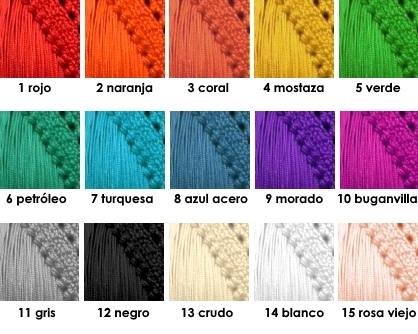 2. Choose your size
Now you must choose your size for the top and skirt. You can check which size suits you best in this guide chart (measures in cm). 
Do you want to know how to take your measurements?
3. Add to the shopping bag
Once you have informed about the color and sizes, click on button 'save' and then add the customized outfit to your shopping bag.