Dress with train for professional use. Made of chiffon with velvet brocade, a very flared fabric, with double frills in crep. The model has two double flounces at the front and three at the back. The stiff (cancán) at the bottom is very gathered in order to easily manage the bata and give the train a nice movement as well as avoid it to overturn. Do you want to learn more about batas de cola AMAY?
In this page you can buy a made-to-measure bata de cola dress. If you wish you can order a standard size instead.
1. Choose your color combination
Choose the desired color combination for the dress. Please note that the colors may vary according to your monitor configurations.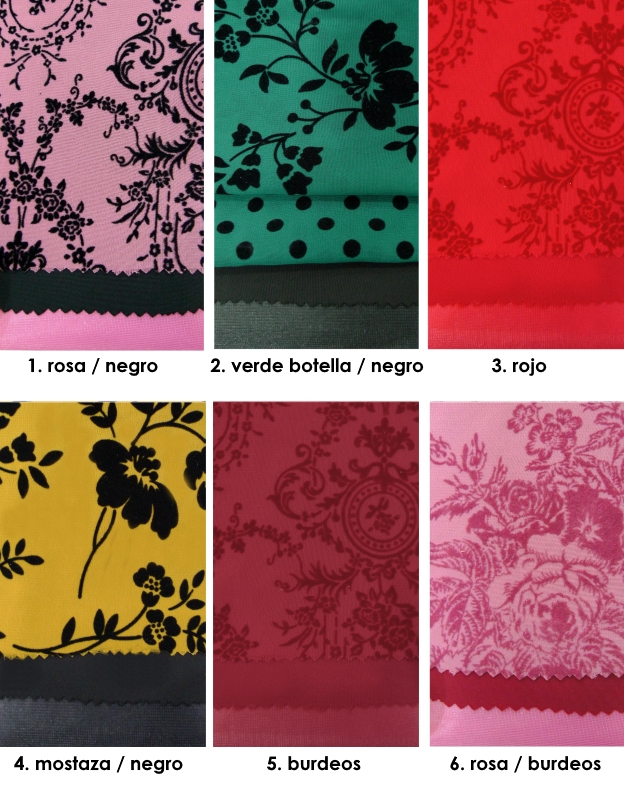 2. Enter your measurements

Now you must indicate your measurements in the form at the end of this page. Do you want to know how to take your measurements?
3. Add to the shopping bag
Once you have informed about the colors and measurements, click on button 'save' and then add the customized bata de cola to your shopping bag.